E-Learning¶
Our E-Learning is not just about sharing documents online, but rather real interactions between the students and teachers.
How do it works?
Go to https://schoolplannet.com/school-registration and fill in the form
Note:
Before you can use the learning feature you must first activate your website because it's through your school website that student will be able to join the lessons
Activatig your website doesnot cost you money and click here to get instruction on how to activate your website.
How do it works?
1) Add school staff
Click on management, click on staff, click on Add Staff, enter staff information
2) Add teaching timetable
On the left panel click on Timetable, click on create lesson.
Note:
Set the lesson status to Active if you want the lesson to be attended by students and set if to In-Active if you don't want students to attend the lesson.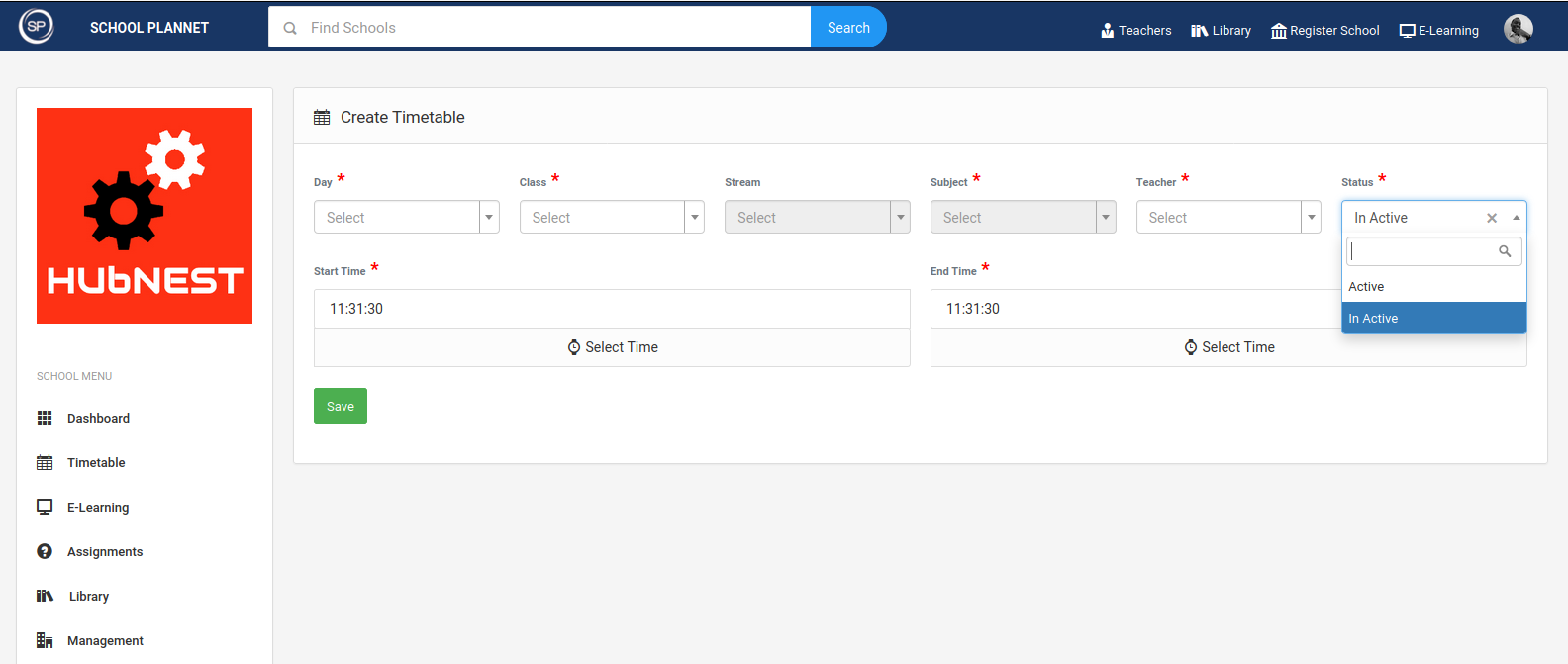 3) Add students
Click on management, click on students, click on Add Student(s), enter student information.
Note:
An account for the student will be created, the student will be given a Student Number and Password. and they will be sent to the telephone number provided.
4) When the time for the lesson reaches. The teacher is sent an email with a link which when clicked on redirects theteacher to the lessons session
5) Students will join the lesson session through the school website.
Students will go to the school website, click on E-Learning, under ongoing lessons click on join to attend the lesson, the student will be asked for student number and password which were sent on the the student/parent telephone.
The student will then be asked to make a payment to the school and they will then be redirected to the lesson session.
Note:
The school sets the amout that the studets should pay.
Students can pay before the lessons starts.